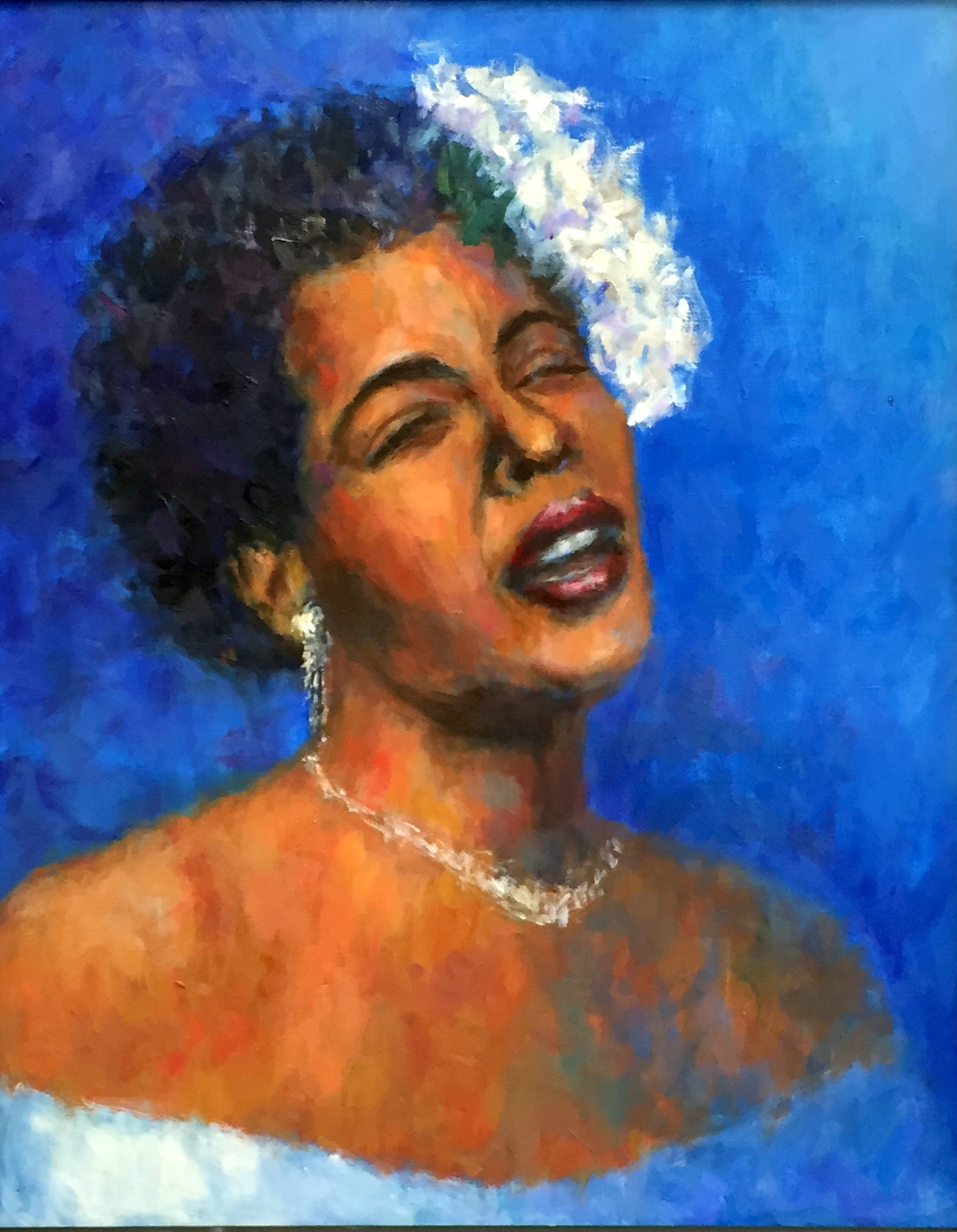 Art of Jazz
2017-11-11 21:30:00
Time: 4:30pm-6:30pm
The Bromo Seltzer Arts Tower presents "Art of Jazz," a solo exhibition of paintings by Tommy Roberts. The exhibit is on view Saturdays from November 11, 2017 through January 6, 2018 from 11am to 4pm. A free opening reception takes place Saturday, November 11, 2017 from 4:30 to 6:30pm where guests have the opportunity to view the exhibition, meet the artist and enjoy light refreshments. The reception also features a vocal performance by Elaine Foster, a guitar and harmonica performance by Bruce Hartley and music by Shades of Blue.
In "Art of Jazz," Tommy Roberts displays a collection of his favorite jazz performers captured on canvas, inspired by the many people he has met or read about. A Baltimore-based artist, Roberts strives to convey the impressions of experiences he has gained through his life. In his portraits of people and animals, Roberts has an uncanny ability to capture the subject's emotions, character and spirit. His interpretations of landscape paintings reflect the atmosphere, beauty and essence of the scene. A graduate of the Maryland Institute College of Art, Tommy maintains a distinct enthusiasm for life in his work. According to the artist, "creating art is a spiritual high that fills my soul with joy."
Image Credit: Tommy Roberts, ''The Passion of Billie'' oil on linen 16"x 20"